MTG Creature Generator
MTG Creature Generator is an application that is capable of randomly generating any creature from Magic: the Gathering based on a converted mana cost you select. Use MTG Creature Generator to facilitate games of Mental Magic, Pack Wars, or any other format you and your friends can think up. Grab a random stack of commons, a sharpie and start turning those random myr into Spellskites, Squadron Hawks or any other creature from Magic's history.

MTG Creature Generator features:
* An easy to use intuitive interface
* Once a card is generated, the card image with rules text will appear in a separate tab
* Keeps track of the creatures you generate so if you need to go back and reference them later you can

Recent changes:
Now displays card prices!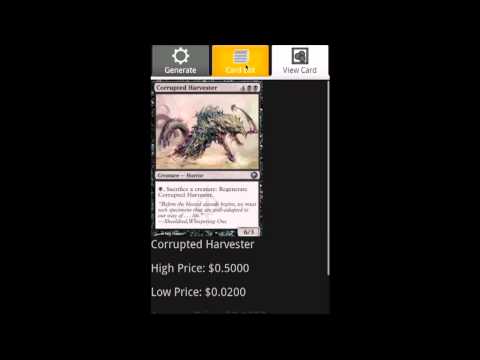 No comments in the Android market yet