MusicBee Remote
MusicBee Remote is an application that allows you to remotely control MusicBee using your Android device.

It is a third party application and thus it is not affiliated in any way with MusicBee or Steven Mayall.

You can find help and links to the plugin required for the application to work on http://kelsos.net/musicbeeremote/.

Both the application and the plugin are open source and distributed under the GPLv3 License.
You can find the source for the application on https://github.com/kelsos/mbrc and for the plugin on https://github.com/kelsos/mbrc-plugin.

Jordan Georgiadis is responsible for the logo concept.
Tasos Papazoglou - Chalikias is responsible for further refining the logo, creating the promotional graphics and designing a major part of the UI and assets.

The latest plugin requires at least MusicBee v2.1 to function.

MusicBee Remote requires a device running at least Android v2.2 (Froyo) ** (support will be dropped a some point in the future, when the Froyo share goes under 1.5%) and a QVGA (240x320) display along with a wireless network connection in order to function.

-Basic track information display (artist, title, album, year of release and artwork).
-Basic player control. (play, pause, stop, next, previous, volume change, mute, shuffle, repeat)
-Last.fm account scrobbling on/off.
-Last.fm love/ban.
-5 star rating.
-Playback progress display and control.
-Lyrics support.
-Now playing list display, along with the ability to choose a track to play, search for a track to play, remove a track from the now playing list, or reorder the tracks.
-Library Search support with the ability to enqueue, or play the tracks.
-Option to reduce the volume on incoming call.
-Volume control using the hardware buttons.

Recent changes:
Version 0.9.10 fixes an issue that would crash the previous build.

Fixes an issue with the previous cover persisting when a track with empty cover was playing. (It might require an update to the latest version [0.9.7] of the plugin).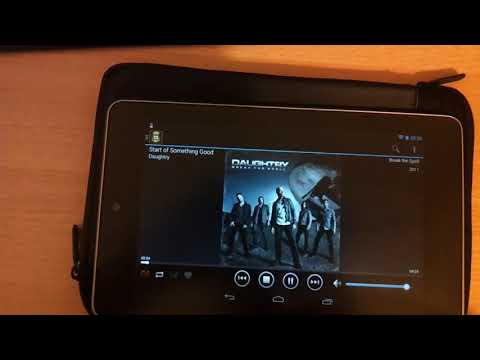 Write the first review for this app!