My Little BASARA
《My Little Basara》 is an incredibly interesting card game with intensive strategic battle and Japanese art style. In 《My Little Basara》, you will meet those famous generals of ancient Japan and recruit them to build your own army. Through enhancing and evolving them, collecting and upgrade legendary equipment, challenging countless dungeons and PK with other players, you will become the conqueror of the world.

※ Story Background
As an empire of ancient Japan, your goal is to conquer the world and build up your own country. In your great journey to the throne, you'll meet those legendary generals such as Oda Nobunaga, Tokugawa Ieyasu or Takeda Shingen and has the chance to recruit them to build your powerful army, so that you can battle with enemies in well-known campaigns and collect epic equipments.

※ Game Feature
◎ Character Cards: More than 500 character cards with unique powerful skills.
◎ Formation System: Change different formations according to the weakness of different enemies.
◎ Functional Building: You'll have buildings of different function in your home town. Visit them one by one and figure out what you can do!
◎ Achievement System: Complete the missions and collect achievements to gain treasure and rewards!
◎ Ladder Game: Fight with other players and win for higher rank. Beat them all and become the champion!
◎ PK System: Want to let your friends know what you got? Fight with them and see who's better!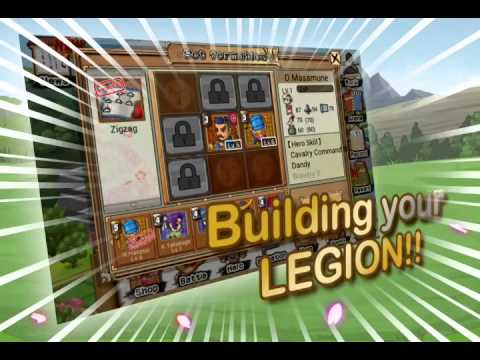 Write the first review for this app!