Did you develop this app? Access more services »
My Photo Sticker
A truly New and Unique Purikura Sticker APP! Halloween photo sticker, frames newly published! Come get it!

★ Top Free Apps in some countries ★

Review
★ That said, there's nothing quite like it on the Google Play Store. ★
-- Androidtapp Review

Create a special piece with 500+ stickers and share to social platform, Facebook, WHATSAPP, LINE, WeChat etc.

**Features**
- FIVE HUNDRED *500* Unique & Original STICKERS for your PHOTO!
- Full screen edit and preview.
- From WHACKY to CUTE, this APP has it ALL!
INCLUDES:
- Specially designed ALPHABETICAL WordArt.
- Unique STAMPS.
- Original EMOJI of the fun & lovely Dokuyi Characters!
**SHARE**
your CUTE Photo to ANY other APP installed and supported on your phone ~ Facebook, WHATSAPP, LINE, etc.

ALSO:
* Really EASY to USE! Double tap to go in to full screen edit, free your imagination, and start the creation!
* Stable APP, with FULL Customer Support.

Y-Girl Character, copyright Dokuyi(TM). Catch all the Dokuyi(TM) Characters at www.dokuyi.com.
Like and follow us on Facebook https://www.facebook.com/DokuyiCharacter

Recent changes:
V2.6.2
- Free content policy update.

V2.6.0
- Minor bug fix

V2.4.5 (Aug 20)
- Content display optimized.

V2.4.3 (May 29)
- Add in shop to provide more photo stickers.
- Reduced ad.
- application optimize.

V2.3.4 (11 Oct 2013)
- minor bug fix

V2.1.8 (24 July 2013)
- Added in featured section, be inspired!
- Added 15 more frames. I know I know, you guys just love frames.
- Facebook direct share. No more selection required just press the button.
- Minor bug fix according to reported crash.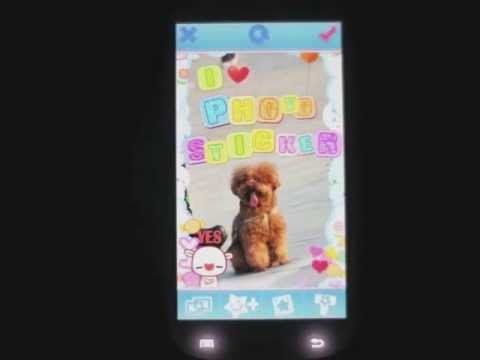 Write the first review for this app!