Did you develop this app? Access more services »
MYHERO - The Community App
MYHERO Release Version 1.0
----------------------------------------------
MYHERO is a new mobile app for you to stay connected to your local community. You can report and view the latest community updates by locals in the area. You can also ask for help from nearby users whenever you are in trouble!

Best of all, MYHERO is free and comes with amazing avatars and rewards.


Download the app to be a Hero now!


What can MYHERO do?

★ Send out distress alerts to your pre-configured contacts and nearby Heroes!

★ Send Safe and Sound notifications to your loved ones to tell them you're safe.

★ Host your own community group! You can even host your own private group and invite your family and close friends.

★ Connect and share information with to those around you

★ Report and share events in your neighbourhood! Highlight broken street lamps, missing pets, missing children or even congratulate someone for a job well done!

★ Monitor activities in your neighbourhood with integrated Google Maps!

★ Contribute more towards your community and unlock the exclusive, one of a kind MYHERO avatars!

★ Intuitive user experience like no other with MYHERO quick access button on your device.

Recent changes:
1) Fixed bug where some event unable to display from notification list.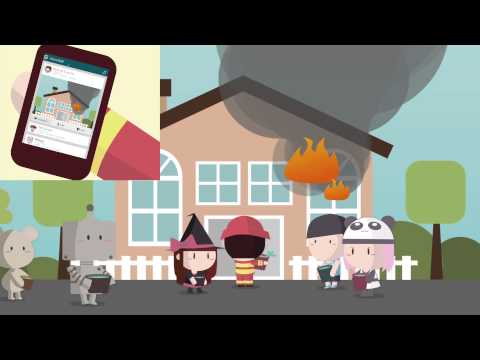 Write the first review for this app!