[Remote] MyRemote Lite
It is an app that can manipulate the PC remotely smart Pong Epstein.
Watch movies on MyRemote, you can use the convenient when you want to announce PPT.
Please take the executable file for the PC to the PC you are trying to remote control from https://sites.google.com/site/injunech/home/myremote.

How to use, please refer to the following link.
https://sites.google.com/site/injunech/home/myremote_manual

--------------------------------------------------------------------------------------------------------------------------------

I will introduce the remote control app.
It is a PC remote control app useful when watching movies PPT presentation.

Especially when I see a movie on a PC! If a loud popping step when viewed action film came out, without the need to if you want to come, or if you want to reduce the volume, scene boring come out, go to the front of the computer keyboard, give and then click the arrow the operation it is possible to easily on your computer if you have a smartphone with this app, also lying on the bed in the remote.

There is also a mouse function, rubber and fit players, the next player in the pot, that's really easy when you see a movie there is also the remote control
If you like PPT remote, there seems to be a really useful if you want to the presentation of the company and college students and.
We will be able to turn the slide presentation while also making sure the remote control slide of the current screen

My favorite point that more than anything else, - that they can be set and the remote control of your own
Regrettable point point (laughs) one that can be used may be used by placing it to the desired location and size of your choice by selecting a key on the keyboard that I want to do this, design that Shoboi

To use this app, but should be, please obtain and install a version for installation on your PC, you will be able to down at the following site.
- Please make sure because it is also described how to set appropriate environment for network environment

Recent changes:
# MyRemote v3.01 has been updated.
- Please update the MyRemote version of PC to 1.51 version. (If you want to use without updating, you can part of the function is not work.)
- Korean-English Shift Key, Hybrid Key Operating Fix. (alt+[, alt+] ..)
- Mouse operating sensitivity improvement.
- Mouse Remote able to using in Multi Monitor.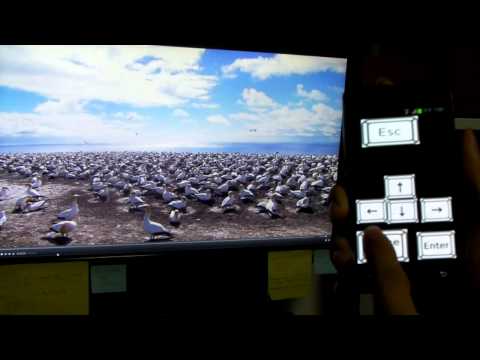 Write the first review for this app!