Mysteryville 2: hidden crime
Brave and talented journalist Laura Winner returns to the small town that everyone remembers from the award winning game Mysteryville. And once again she finds herself at the epicenter of a scandal. She plans to take a vacation and relax with her friend Bill Witowsky and ruined when she arrives to find that Bill is missing. She starts her own investigation and also discovers that the town's new priest is about to organize an art and jewelery auction, something rather unusual for this small rural local. Could Bill's disappearance be somehow linked to the auction? It's up to Laura to find out.

Search for and find all the clues to help you solve the case. Pieces of paper become important evidence, and a mysterious anagram will help direct your investigation. The most important thing is not to waste any time, Mysteryville won't be safe until you solve the case of Bill's disappearance.

Features:
- An intriguing and interesting plot
- Fantastic, colorful graphics
- Interesting and varied mini-games
- The atmosphere of a great detective story
- Breathtaking gameplay.

Will Laura figure out what is actually happening in this small rural town and close the case?

TRY IT NOW FOR FREE, THEN UNLOCK THE FULL ADVENTURE FROM INSIDE THE GAME.

LIKE GAMES BY NEVOSOFT?
WHY NOT TRY SOME OF OUR OTHER GAMES!

Arcade & Action:

City Cat

Strategy, simulation & resource management:

My Kingdom for the Princess
LandGrabbers: Strategy Game
My Kingdom for the Princess 3

Match-3 puzzle games
Wonderlines: match-3 puzzle

Hidden Object Games:

Christmasville: missing Santa
Pirate Adventures 2
Pirate Adventures
Mushroom Age: time adventure
Dream Sleuth: hidden object
Magic Academy: hidden castle
Magic Academy 2: mystery tower
Dream Sleuth: hidden object
Mysteryville: detective story

Get the inside scoop on Nevosoft Games:
Join us on Facebook: http://facebook.com/Nevosoft
Follow us on Twitter: http://twitter.com/NevosoftGames
Watch us on YouTube:http://youtube.com/NevosoftCOM
Visit our site: http://android.nevosoft.com/

Recent changes:
Sinister things are happening in Mysteryville again! Another exciting adventure is about to begin!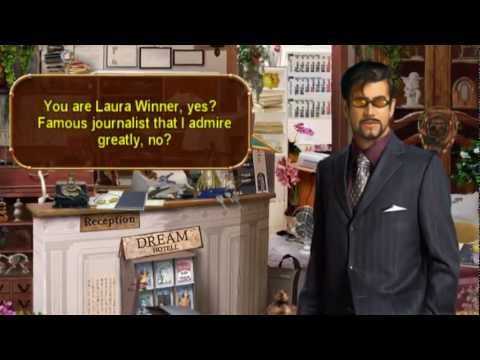 Write the first review for this app!