Battle Bears Gold
"A Complete Multiplayer Shooter Experience!" -AppPicker
"A cross between COD & TMNT."-Wall Street Journal

BEST APP EVER AWARDS 2013: Best Action & Arcade, Best Soundtrack, Best App Ever, Best Game Controls, Best Multiplayer, Most Addictive, Most Innovative, Second Best Game Series!

A funny and addictive class-based online multiplayer action shooter!
Choose from 10 classes, tons of wacky weapons and equipment, and play against millions of warriors worldwide.

11 Character Classes with distinct abilities:
ARBITER: Sanchez (NEW CLASS!)
COMBAT TECH: Saberi
ASSASSIN: Botch
ASSAULT: B-1000
SOLDIER: Oliver
HEAVY: Riggs
DEMOLITION: Tillman
HUGGABLE: Huggable
SNIPER: Astoria
CHUB SCOUT: Wil
ENGINEER: Graham

Thousands of unique loadout combinations:
PRIMARY WEAPONS
SECONDARY WEAPONS
MELEES
SPECIAL EQUIPMENT
SKINS

Choose your Play Mode:
Free for All (NEW!)
Team Deathmatch
Plant the Bomb
Private Arena (Play with friends!!!)

Features for intense console-like gaming:
HD Graphics
Private Lobby
Custom HUD
Pro-Mode Options

Awesome updates all the time!
NEW CLASSES!
NEW WEAPONS!
NEW SKINS!
NEW MAPS!
NEW FEATURES!

EASY TO PLAY!
TIP: Adjust your control style and sensitivity in OPTIONS menu.

Want more BATTLE BEARS?
BATTLE BEARS FORTRESS (Coming Summer 2013)

FOR TECHNICAL SUPPORT FORUMS, TOYS, & T-SHIRTS
www.BattleBears.com
LIKE US: Facebook.com/BattleBears
FOLLOW US: Twitter.com/BattleBears
WATCH US: YouTube.com/SkyVuTV

SUPPORT: battlebears.com/support

Recent changes:
New Weapons:
Riggs - Bounce Lazer
Saberi - Land Mine

New Skins:
Tilman - Old-Timey Tillman
Graham - Old-Timey Graham

Energy Bomb Fixed
Suicides are penalized in team battle
Icon fixes
Game performance optimization!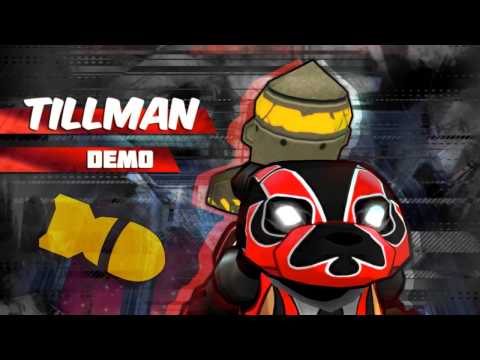 Write the first review for this app!