Did you develop this app? Access more services »
Nevada Map (Las Vegas...)
TS Go! Nevada (Las Vegas) is a FULL and OFFLINE Tourist map of Nevada, United States. Some cities included in this version: Las Vegas, Henderson, Paradise, Reno, Sunrise Manor, North Las Vegas, Spring Valley... And many more!

Everything you need in a trip in your phone. Beaches, theme parks, stunning landscapes, museums, hotels, restaurants... And if you have an emergency on your trip: nearby hospitals and other essential points of interest.

TRY TS Go! FOR FREE!
The free full version "TS Go! Catalonia" is available for you to try this app before buying it. DOWNLOAD TS Go! Catalonia FREE.

In your phone you will see a map showing your current position, and all the interesting places around you. You won't need anything more! And remember, everything in this app is OFFLINE, so you don't need to care about the annoying roaming cost.

Characteristics of the TS Go! maps:

• GPS positioning. It shows your position, and the real distance to the point you want to visit.
• Connectivity with Google Maps and Navigation.
• Map of cities and entire regions completely OFFLINE.
• Hundreds of points of interest in each city:
- Museums
- Hotels, Bed and Breakfast, camping and caravans
- Parks and monuments.
- Natural Viewpoints and amazing landscapes
- Theme parks and zoos
- Restaurants of all kinds
- Pubs
- Beaches
- Coffeehouses
- Stores of all kinds
- Supermarkets
- Nearby hospitals
- Banks and ATMs
• Information on public transport of the most important cities.
• Share points of interest via Facebook and / or email.

Some cities included in this version:
Sparks Carson City Pahrump Winchester Sun Valley Elko Boulder City Fernley Fallon Winnemucca West Wendover Paradise Hill Phil Paradise Valley Parran Patrick Patsville Prince Pilot Perth Petersons Mill Pequop Panther Valley Ocala Ola Old Bullion Old Camp Olinghouse Omco Oreana Orovada Osceola Osino Overton Owyhee Pactolus Palisade Panaca Panama Pine Grove Placerites Raglan Raleigh Heights Rixies Ralston Ramsey Station Rawhide Red House Reederville Reese River Rennox Reno-Stead Reynard Rhyolite Riepetown Ripley Rachel Quinn River Crossing Qualeys Camp Pioche Piute Platora Pleasant Valley Pogonip Point of Rocks Poker Brown Pony Springs Preble Preston Primeaux Primm Pritchards Station Proctor Pronto Pyramid Riverside Oasis Lovell McLeans Melandco Mellan Mendha Mercury Mesquite Midas Middlegate Midway Mill City Millers Millett Mina Minden Mineral Mineral City McGill Junction McGill McDermitt Lovelock Lower Rochester Lucky Jim Camp Lund Luning Lux Majors Place Manhattan Manse Marie Camp Marietta Mark Twain Estates Martin Mason Massie McCoy Minerva Miriam Mizpah Mustang Ranch Nashville Nelson New Empire New Washoe City Newpass Nightingale Ninemile Rocks Nivloc Nixon Nordyke North Battle Mountain North Fork Happy Creek Station Mountain City Number One Settlement Mustang Mud Springs Mountain Springs Moapa Moapa Town Moapa Valley Mogul Moleen Montello Montezuma Montezuma Wells Moor Morey Mosel Mosier Mottsville Mount Airy Mount Charleston Mount Montgomery Nyala Roach Swedes Place Trego Trinity Tulasco Tule Tungsten Tuscarora Twain Twelvemile House Twin Flat Tybo Tyrol Tyrolian Village Union Unionville Ursine Ute Toulon Topaz Lake Tonopah Junction Sylvania Tahoe Village Talapoosa Tecoma Tempiute Tenabo Texas Acres The Crossing Thisby Thomas Place Thorne Tippett Tokop Tonka Tonkin Tonopah Valley Valley View Valmy Wellington Wellington Springs Wells Weso West Reno West Spring Whitney Wichman Wilkins Williams Cabin Willow Grove Wimer Place Woolsey Yankee Blade Yerington Zenobia Welcome Weepah Weed Heights Ventosa Verdi Virginia City Virginia City Highlands Vista Vivian Vya Wabu...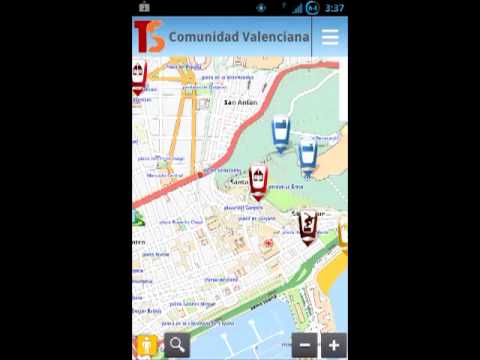 Write the first review for this app!
No comments in the Android market yet