NFL PLAY 60
Run, Jump, and PLAY 60! Can you run fast? Jump high? Turn quick? Do you have what it takes to PLAY 60? Collect coins and get football power-ups!

GET GOING!
Jump into this super cool and fun endless runner game brought to you by the National Football League and the American Heart Association.

YOU MOVE & YOUR CHARACTER MOVES!
You run, jump, and turn WHILE HOLDING YOUR DEVICE and your character does the same. You move and your character moves on screen.

In NFL PLAY 60 you can:
· Collect coins to buy really cool NFL team gear.
· Unlock funky characters.
· Jump over fun obstacles.
· Get NFL football power-ups that give you 2x points.
· Get American Heart Association hearts that make you invincible.
· Find activity ideas on how to get moving with your friends.
· Get involved with NFL PLAY 60 and AHA through additional resources.

Get moving, play today!

Recent changes:
Version 1.1
Get ready for Super Bowl XLIX with this update!
· See how many yards you've run!
· Compare yards run to NFL players like the Cowboys' Emmitt Smith & the Rams' Eric Dickerson!
· New art featuring Super Bowl XLIX
· Other bug fixes and optimizations

Thanks for playing and running in the American Heart Association & NFL PLAY 60 app!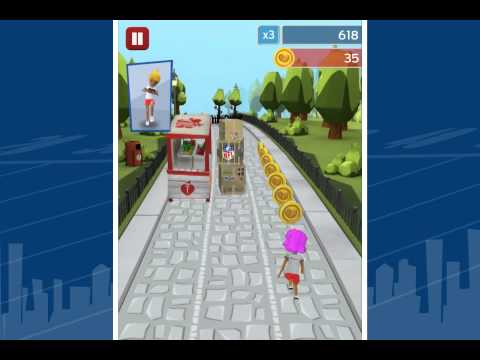 Write the first review for this app!