Night Vision Camera PRO
NEW FEATURE: Now you can RECORD VIDEOS in the Night Vision mode!
This is the only app in the market that have camcorder function. Record unique videos with the minimum amount of light!

Watch video tutorial - http://www.youtube.com/watch?v=K_EAFPa-VAs

--------------
(*) 5 Stars Revolution App! Turn your Android into a REAL TIME Night Vision Camera for FREE!!!
Install this app and make your phone work in the dark like if you were wearing night vision glasses.
It so easy and amazing!

FEATURES:
1. Take Photos
2. Record Videos
3. And Share it with your Friends

Try it now! You will be shocked with the results!

NOTE: You need Android device with camera!

Tags: night vision camera, night vision goggles, night vision camcorder, night vision video, camera in the dark, cam, color night vision, device, night vision gogels, night visions, night vision camera video, night vision camera recorder

Recent changes:
Version 3.3
- Bug fixes and some main improvements.

Version 3.2:
- We completely removed annoying ads :-)


Version 3.1:
- Removed some ads
- Fixed some bugs


Added Video Recording feature! Now you are be able to record videos in Night Vision mode.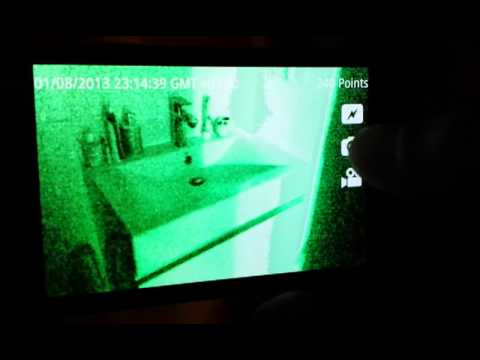 Write the first review for this app!