NinjaToss Free:
Check out the Free Version of Ninja Toss: The Shredding Sling Shot Game. Like it? There's a non-free version with unlimited new levels.

The gameplay is simple! Pull down the ninja and release to toss him over a variety of animated shredding blades to land him safely on the flagpole. Timing and a good sense of ninja slinging will get you through 10 rounds with a high score.

Points get added for amount of time you have extra on the clock. Points get deducted for getting shredded or landing on your sword. Your previous score will show up after each full game, so you can challenge your friends to beat your score.

The timeclock starts at 2 minutes, but for every successful jump on the flag, you'll get another 1 minute added to your next round (max of 3 minutes per round).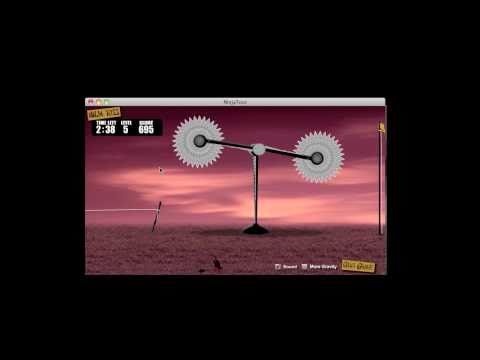 Write the first review for this app!