nn5n Winter Live Wallpaper
Beautiful winter Live Wallpaper. Falling snow, floating clouds, there is a change of day and night, the moon rising and the sun.

Best for portrait screen orientation.

The application requires access to the Internet for ad unit placed on the settings screen.

Recent changes:
---1.0.3---
Small improvements

- Now a little bit better works change screen orientation. But I recommended use this wallpaper only on devices with portrait orientation screen.
- A little more speed animation distant trees.


---1.0.2---

- Fixed error when entering the settings menu.

- Added ability to enable animation distant trees.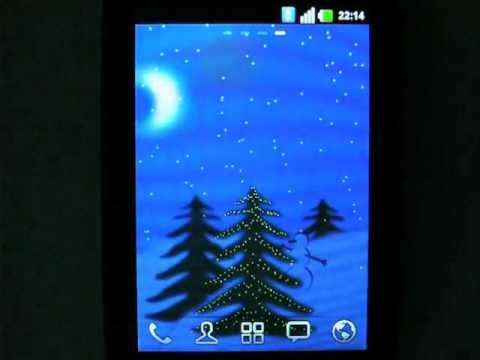 No comments in the Android market yet