North Dakota Map (Fargo...)
TS Go! North Dakota (Fargo) is a FULL and OFFLINE Tourist map of North Dakota, United States. Some cities included in this version: Fargo, Bismarck, Grand Forks, Minot, West Fargo, Mandan, Dickinson... And many more!

Everything you need in a trip in your phone. Beaches, theme parks, stunning landscapes, museums, hotels, restaurants... And if you have an emergency on your trip: nearby hospitals and other essential points of interest.

TRY TS Go! FOR FREE!
The free full version "TS Go! Catalonia" is available for you to try this app before buying it. DOWNLOAD TS Go! Catalonia FREE.

In your phone you will see a map showing your current position, and all the interesting places around you. You won't need anything more! And remember, everything in this app is OFFLINE, so you don't need to care about the annoying roaming cost.

Characteristics of the TS Go! maps:

• GPS positioning. It shows your position, and the real distance to the point you want to visit.
• Connectivity with Google Maps and Navigation.
• Map of cities and entire regions completely OFFLINE.
• Hundreds of points of interest in each city:
- Museums
- Hotels, Bed and Breakfast, camping and caravans
- Parks and monuments.
- Natural Viewpoints and amazing landscapes
- Theme parks and zoos
- Restaurants of all kinds
- Pubs
- Beaches
- Coffeehouses
- Stores of all kinds
- Supermarkets
- Nearby hospitals
- Banks and ATMs
• Information on public transport of the most important cities.
• Share points of interest via Facebook and / or email.

Some cities included in this version:
Jamestown Williston Wahpeton Devils Lake Valley City Grafton Nortonville Niagara Nicholson Newville Niles Newman Nine Mile Corner Niobe Nolan North Valley City North River North Lemmon North Grand Forks Northgate North Almont Norman Norma Northwood Nome Noonan Newburg New Town Munster Munich Mountain Mount Carmel Mound Mott Moselle Mose Mooreton Montpelier Monango Murray Mylo New Salem New Rockford New Leipzig New Hradec New England Nekoma Neche Nash Napoleon Nanson Myra Mohall Norway Power Pingree Pillsbury Pierce Pickert Pickardville Pick City Pettibone Petrel Petersburg Peters Perth Pinkham Pisek Powell Portland Junction Portland Portal Porcupine Poland Pleasant Valley Pleasant Lake Plaza Pittsburgh Pitcairn Perella Penn Pembina Osnabrock Orrin Orr Oriska Ops Omemee Olga Oberon Oakwood Oakes Oakdale Oswald Otter Creek Pelto Pekin Peak Paulson Parshall Parkhurst Park River Palermo Page Oxbow Overly Norwich Lyons Logan Livona Lithia Litchville Lisbon Linton Lincoln Valley Lincoln Lignite Lidgerwood Leyden Logan Center Loma Lynwood Lynchburg Luverne Lunds Valley Lunds Landing Ludden Lucca Lowell Lostwood Loraine Lonetree Leverich Leroy Leonard Langdon Landa LaMoure Lallie Lakota Lakewood Park Lake Williams Lake Jessie Ladoga La Mars Kuroki Lankin Lansford Lemert Leith Lehr Lehigh Lefor Leeds Leal Lawton Larson Lark Larimore Kulm Moffit Melville Mekinock Medora Medina Medicine Hole Medberry McVille McLeod McKenzie McHenry McGregor Menoken Mercer Minto Minnewaukan Milton Milroy Milnor Millarton Midway Michigan Merrifield Merricourt Merida McClusky McCanna McArthur Mapes Manvel Mantador Manning Manitou Manfred Mandt Mandaree Makoti Maida Magnolia Mapleton Marion Mazda Maza Mayville Maxbass Max Mason Martin Marshall Marmon Marmarth Marley Maddock Powers Lake Verona Twin Buttes Tuttle Turtle Lake Tunbridge Truro Truax Trotters Trenton Towner Tower City Tolna Tyler Underwood Verendrye Venturia Venlo Velva Vashti Vanville Vang Vance Urbana Upham Union Tolley Tokio Tioga Sykeston Sydney Sweetwater Sweet Briar Svold Sutton Surrey Sunny Sully Springs Streeter Straubville Ta...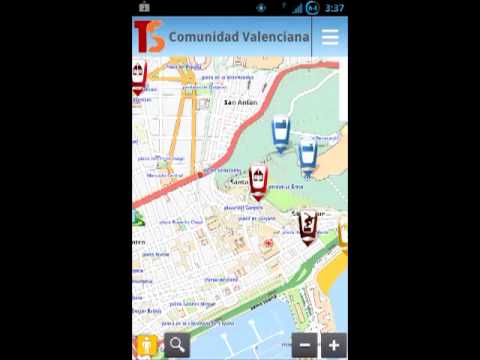 Write the first review for this app!
No comments in the Android market yet