Did you develop this app? Access more services »
Nuba Time
Nuba is a completely new way to manage time reporting. No one will question whether you are where you're supposed to be, since Nuba will verify your position when checking in or out.

Reporting time is as simple as it gets - when you get to work, you choose location and press "Check in" and when you leave work, you open Nuba and press "Check out". Done!
Please note that Nuba also has an SMS-function for employees without smartphones!

Employers will no longer have to think about whether their staff is on site and working, since they through Nubas site or directly in this app can see information about who is where right now.
Nuba has tons of functionality to facilitate the daily work, such as: write and send notes, various reminders to check in- and out, see reports etc.


EASY AND RELIABLE
* Just check in and out when starting and ending work

* Reminder to check out when leaving a location

* Position when checking in and out

* Write notes function for work periods

* Add new locations

* See time report for the user

Leaders/Administrators:
* Dashboard status for the team

* Call to team members from within the app

* Add new locations

In order to use our app, you'll need a Nuba account. If your user account is created by someone at your workplace, you'll get an SMS with a password in order to get started.

New businesses can create a 30-day test account at nuba.se, super easy. No obligations, no credit card required.

IMPORTANT
Nuba will retrieve your location every time you check in or out. Your location will never be reported when you're checked out. The app uses the built-in capabilities on your smartphone to determine location. For best result, have wifi and GPS turned on.

Recent changes:
A mix of new functionality, improvements and general fixes. For example:

- Reduced risk of making mistakes when writing notes since we added a confirmation dialog when clearing note or fetching latest note.
- Nuba now has polish language if the phone language is polish.
- The app is now ready for location groups, which soon will be released in Nuba.
- Lots of improvements to the user interface.
- Various improvements to small screens and older Android versions.
- A number of bug fixes.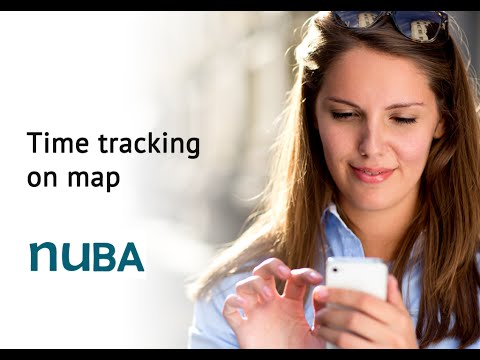 Write the first review for this app!
No comments in the Android market yet