Nursery Rhymes For Kids
Enjoy 6 classic English Nursery Rhymes to listen to with animated characters and read along with the text.

The nursery rhymes include Old Macdonald had a farm, Little Bo Peep, Mary Mary Quite Contrary, Sing a Song of Sixpence, Hey Diddle Diddle and Twinkle Twinkle Little Star.

Coding by Alex Harris - www.ukalex.com
Graphics by Silicon Symphony - www.siliconsymphony.co.uk
Singing by Mandy Carlton - www.plumbusby.com
Music and recording by Steve Rose - www.plumbusby.com

Recent changes:
Now free with no ads!

Support added for new phones including Samsung Galaxy S3.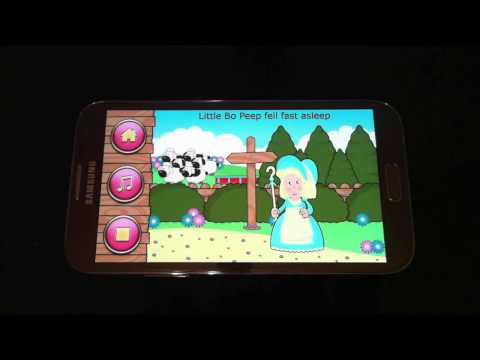 Write the first review for this app!