NY: Hidden Crimes
From now on all New York secrets are in your hands! A new "hidden objects" game will let you explore the most remote and mysterious corners of the legendary city, enjoying the atmosphere of detective adventures.
Try on the role of a famous criminal blogger and take part into the most puzzling criminal investigations. Use your skills of searching objects to find evidence, leading to the trails of mysterious criminals. The police of the Big Apple awaits for your help since you're the one who can guide them through the world of mysteries and secrets! If you like Hidden Objects game you'll love NY: Hidden Crimes. Play NY: Hidden Crimes!

Key features of the game NY: Hidden Crimes:

- Object search and detective investigation is a win-win combination that guarantees an enthralling game.
- Tens of detailed and colorful scenes that are made to search objects.
- Unique and memorable characters.
- Realistic and atmospheric map of New York.
- Great graphics NY: Hidden Crimes.
- Interesting conversations and fascinating mysterious story.

Recent changes:
Added sixth investigation.
Now you do not need to invite friends to open a new chapter.
Significantly reduced the size of the application.
Removed video ads between scenes.
Added the ability to play the scene for viewing video ads.
Added window "Lottery", where you can view video ads and receive a random reward.
Added the ability to ask the energy from friends.
Added new promotions and sales.
Adjusted prices in the store.
Added animation for some scenes.
Fixed some bugs and texts.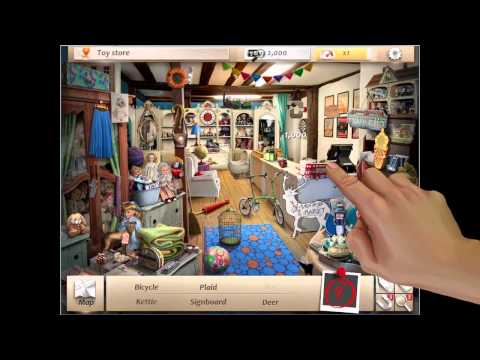 Write the first review for this app!