obd CANeX OBDII Car Remote
NOT compatible with Wifi!! OBDLink MX Bluetooth only...

--We have been receiving many complaints in regard to the app not functioning with the MX Wifi... The wifi is not available for use with this app at this time... Please read further below for more information in regard to requirements for our app to function...

The easy way to control your car, truck or van using your smartphone -- WITH NO SUBSCRIPTION FEES!

NEW!!!
---We have now combined the expansion version and the original version into one! We have also added the following features:
1. Something we call "road-side assistance". Are you jump starting another vehicle? Now you can adjust the power loading to accelerate the process... Lastly, you can turn on your cooling fans (if so equipped) for your engine!

FIXE's
--- We have fixed customer reported bugs from both previous versions of obdCANeX Lite...

Voice control functionality is now standard to obdCANeX Lite! We have also continued to decrease overall vehicle response time as well - faster than your OEM Key-fob!

obdCaneX Lite is an Android based application which allows full keyfob control functions of your vehicle. Including unlocking and locking of doors, activation of your panic alarm, remote starting and shutting off of your engine (if OEM equipped remote start capability is activated).

Please read the 3 requirements listed below:

1. This application has been developed for use with and requires ScanTool's Bluetooth OBDLink MX module. You can purchase the module directly from obdCANeX (http://obdcanex.com/o/hardware/obdlink-mx), or if you purchase obdCANeX, Lite, a link is provided in-App which will give you FREE SHIPPING. This module plugs into your OBDII port and is needed for our app to communicate with your car. If you already own an OBDLink MX Bluetooth module, please make sure your has firmware update 3.0 and above installed. http://www.scantool.net/downloads/updates/obdlink_mx/

2. GM vehicle 2007-2012 (some 2007/2012 model vehicles are not currently supported. Please e-mail us with any questions of applicability).
We are currently testing other makes, models, and year groups and will post a list of compatible vehicles as they become verified.

3. A Android phone with touch-screen and BlueTooth capability is required.


Future obdCANeX releases will be available soon with more features. Please visit http://www.obdcanex.com for more information. Upgrade options for existing customers of the obdCANeX Lite version will be available.

Please send us an e-mail with any questions and we will be happy to assist you further.

Recent changes:
NEW!! Voice Control -- Command your vehicle with your voice:

- To start/stop
- Unlock/Lock doors
- Activate your horn

Improved reduced vehicle response time - now faster than your original factory key-fob!

Oh yeah did we forget to mention? NEW GRAPHICS!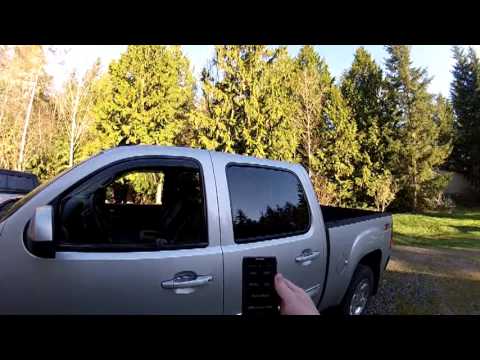 Write the first review for this app!