Ocean Ruins HD Wallpaper
Maybe there is yet a lot of secrets surrounding antique cities submerged by water, and it's time to explore it . This is the goal of this 3D live HD Wallpaper it gives you the possibility to swim underwater and explore an antic Roman city with its beautiful Ruins and statues... Made in full 3D rendering no movie no animated GIF, it gives you a lot of customizations possibilities throw it's settings menu, show or hide a various elements of the scene, show or hide the fish and the great white shark, a lot of fish selection possibilities, interact with the fish by touching the screen, control the intensity of the sun rays refracted underwater by the ocean waves. Ocean Ruins 3D is battery friend you can reduce the battery consumption by reducing the number of frames per seconds throw the settings menu. Have fun with this amazing live wallpaper, share with family and friends or on social network.

If you like this HD Wallpaper share it via facebook, twitter and co.

Recent changes:
Ver 1.3:

- Added MSAA for more smooth render (only for devices supporting this feature)
- New plants pack.
- Added plants selection option.
- New Animation for the fish (escape from shark).
- More visual improvement.

Ver 1.3.1:

- Fixed random crash, on settings window

Ver 1.3.2:

- Minor bug fixes.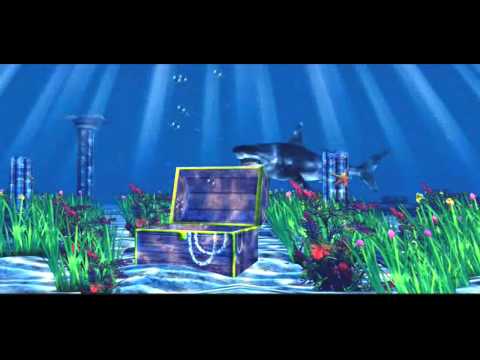 No comments in the Android market yet