Ocean Surface Sunrays Dance 3D
The endless ocean. Sun rays play on the water, twinkle and dance in a merry way.
Sounds available. Really Full HD, really 3D.

What you are thinking about when you look at the ocean?
Dо you have a feeling of something huge, eternal and endless?
The ocean is really endless.
You sway on the waves slowly, up and down.
There is no rush; it's calm and peaceful in your soul and heart.
You let the waves do their job and just enjoy the slow movements and meditate inside.
One can watch on water for ages.
The sun rays play on the water and twinkle and dance in a merry way.
The day is in full blooming so you can enjoy this feeling for long.
Ocean surface sunrays dance.
The ocean is really endless.
Sunrays dance on the ocean surface.
You feel how slow movements of waves sooth you and make a little bit sleepy.
You let yourself close the eyes and wander in the wonderful country of dreams.

Recent changes:
Really full HD, really 3D.
No any static pictures, truly live 3D animation in full HD appearance.
Sounds available.

To Use after install:
Home -> Menu -> Wallpapers -> Live Wallpapers

Feature:
Supports Tablets and Phones at any Density.
While Live Wallpaper running - Just Tap twice anywhere on screen to open current live wallpaper settings.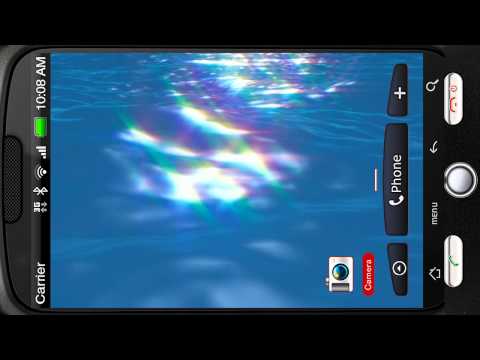 Write the first review for this app!
No comments in the Android market yet