One Touch Facebook
With 1-Touch your facebook friends list will become your icons. Just add your buddies to your homescreen.

.Send sms message and Facebook messages directly from your HomeScreen.
.Separate chat window for sending messages.
.Notification of incoming messages.
.1-Touch call.

"Keep your friendships in repair."
- Ralph Waldo Emerson

Pro-Version Here:
https://market.android.com/details?id=com.naecom.onetouchadfree

Watch Demo:
http://www.youtube.com/watch?v=Csd99Vk4D24

Recent changes:
.Fixed login problems.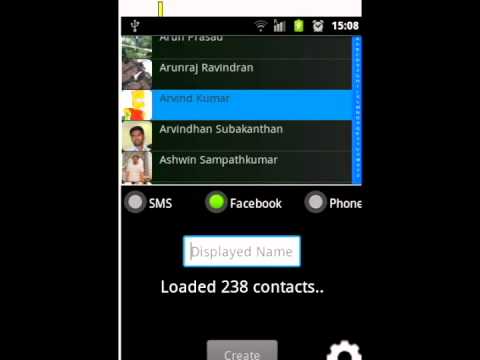 Write the first review for this app!