Cubescape 3D Live Wallpaper
A very serene wall of pulsating cubes with touch reactivity and advanced per-pixel lighting.

Recent updates have brought massive performance improvements and fixes for Galaxy S3.

Customisation includes
• Colour themes, choose any colour
• Speed, displacement
• Lighting options
• Tap to swap colours
• Android 4.2 (Jelly Bean) Daydream support
• OpenGL Hardware accelerated graphics
• Performance adjustments to suit all devices


Follow us on Twitter: https://twitter.com/opotech
Like on Facebook: http://www.facebook.com/pages/Opotech/325881454142372

To start, long-press on an open area on your homescreen, select Wallpapers, Live Wallpaper and then pick Cubescape 3D from the list.

Recent changes:
V1.1.4:
• Option to offset view (default: on)
• Minor bugfix

V1.1.3:
• Fixed Galaxy S3 crashes
• Improved performance
• Daydream Support
• Enhanced colours
• Minor bugfixes
• Option: low/high quality lighting
• New Colour preset

V1.1.2:
• Fixed Galaxy crashing.

V1.1.1:
• Fixed Samsung Galaxy crashes and added related Smooth Edges option (Anti-Aliasing)

V1.1:
• Fixed blackscreen crashes when setting wallpaper and changing options

V1.0:
• Initial version.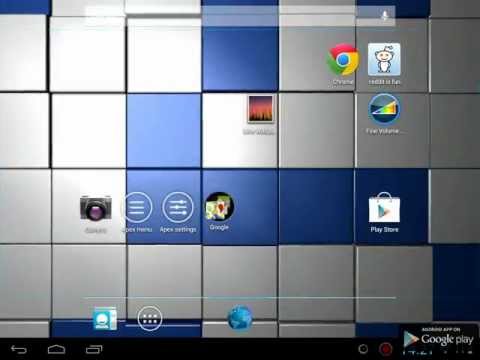 Write the first review for this app!