Orbitals
THIS IS AN EXPERIMENTAL RELEASE! Some functions are computationally expensive and are unlikely to run smoothly on your device!

They may look nice though, so do give it a try. Use gravity to make pretty patterns and strange noises.

Recent changes:
This is largely experimental!
- touch to make an object, hold your finger in place to make it bigger and move your finger to send it flying.
- three preset generators: star system, cellular grid system, or random system.
- options to leave trails behind objects; bounce off screen edges; show pointers towards direction of net acceleration; generate gravity maps; generate noises based on each object's acceleration in x/y directions.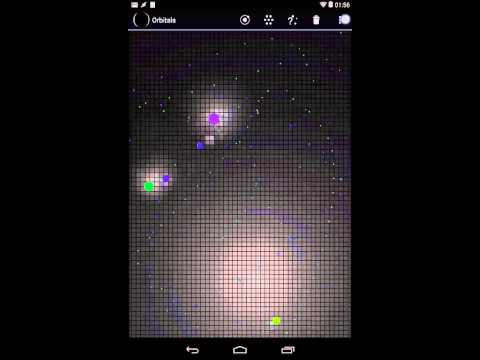 Write the first review for this app!