PAC-MAN +Tournaments
It's a FREE TO PLAY extravaganza! Play the arcade classic, check out all-new MY MAZES mode, and compete against the world in Tournaments!

NEW!! MY MAZES
* Add New Mazes to your Collection!
* Play as often as you want!

TOURNAMENTS
* FREE play every day!
* NEW!! Bonus Rounds!
* Packed with More Mazes than ever before!
* New Tournaments all the time!
* Over 100 Bonus Targets!
* Cool multipliers ramp up your score!

CLASSIC PAC-MAN
* So accurate you'll try to jam in a quarter!

ACHIEVEMENTS
* Now EVEN MORE Achievements!

LEADERBOARDS
* Challenge your friends! Challenge the world!

NEW!!
* No login required!
* SD card support!

NOTE: Minimum screen resolution supported by this game is 320x480.

Android is a trademark of Google Inc.
Google, Google Play and Android are trademarks of Google Inc.
Google, Android, and other marks are trademarks of Google Inc.
The Android robot is reproduced or modified from work created and shared by Google and used according to terms described in the Creative Commons 3.0 Attribution License.

Recent changes:
v.1.1.8
• Fixed store issue
• NEW MAZES!!!
BANDAI NAMCO is celebrating PAC-MAN's 35th birthday with new anniversary themed mazes!

BLINKY – Munch your way around this maze based off PAC-MAN's fiercest foe!
CAKE – There IS cake!
PAC – See what really goes on in PAC-MAN's head!!
1980 – Maneuver and take a trip down memory lane in this 1980's themed maze!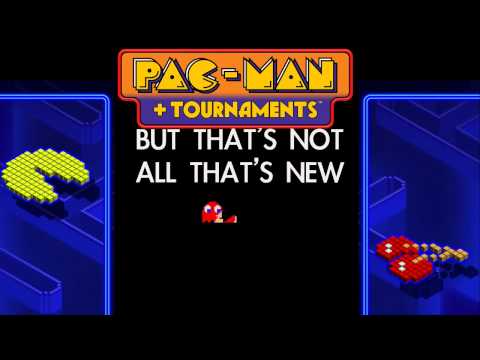 Write the first review for this app!