Parcheesi PlaySpace
Parcheesi PlaySpace is a classic multiplayer board game where you can play against our community of players and challenge your contacts on Facebook. Visit our online store and personalize your game with playing chips, various ways to kill an opponent, upgrades for the chatroom, charms, plus many more ways to personlise the gaming experience. Compete in tournaments with players from around the world, win prizes whilst improving your game, chat in our chatrooms and get to know all the other players. Play with your friends at Parcheesi PlaySpace now!


FEATURES
✔ Free-to-play
✔ Chat and play with your friends
✔ Co-op mode, ally with a friend and play strategic 2vs2 games!
✔ Compete to be the best player of Parcheesi PlaySpace on our rankings
✔ Cross-play with your friends or other players over iOS and facebook.


If you have any problem or have some suggestions feel free to contact us, we will be glad to solve any issue or improve our game with your suggestions! You can follow our news and contact us at http://goo.gl/qXIggC


Reminder: You need a internet connection to play
Terms of Service: http://goo.gl/u30FLZ




Enjoy the best multi-player parcheesi game!

Recent changes:
- Christmas has come to PlaySpace! Enjoy this special time of the year playing your favourite cards game and become the best winner at Luno PlaySpace!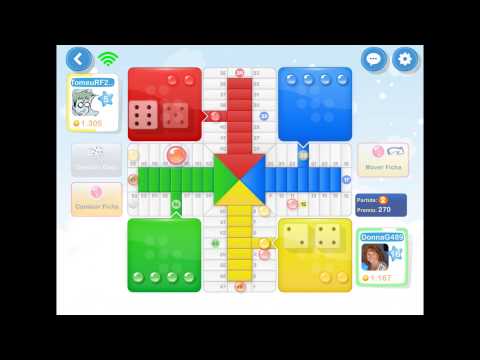 Write the first review for this app!