Paris Night Light LWP
Night of the Eiffel Tower live wallpaper is inspired by the night sight of the Eiffel Tower in Paris. Little stars and street lights blend together, you feel the romance of Paris. There are stunning parallax effect await your discovery!

Now,we have snow in winter.

How to use:
1. Home -> Menu -> Wallpapers -> Live Wallpapers
2. Long press on the screen -> Live Wallpapers
About Ads:
Ads can support us to develop more free live wallpapers.
About devices:
This live wallpaper has been tested on latest devices such as Galaxy S4, Nexus 7, One and Xperia Z. Please contact us if your device is not supported.
Note: If your wallpaper resets to default after reboot, you will need put the app on phone instead of SD card.

Recent changes:
v1.7
1.Add rotation snow.
2.Update ADs SDK.

v1.6
1.Fix version1.4 bug(there's a gap at the bottom.)
2.The lateral visual optimization of Tablet PC.

v1.4
1.Add Snow.
2.Bugs fix.

v1.2
1.Update UI.
2.Update Ad SDK.


V1.1
1.Add option remove icon.
2.Add scroll mode.
3.Updage admob SDK.
4.Fix bugs.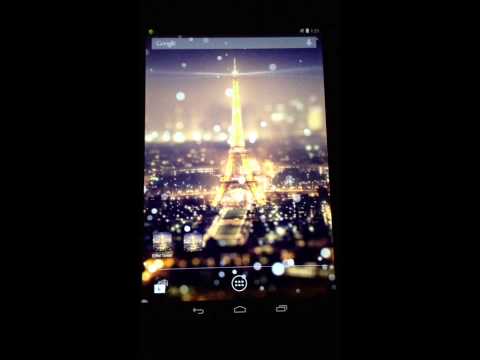 Write the first review for this app!