Particle Collider Full
Let this Live Wallpaper show you the trails of charged subatomic particles as they move through a Bubble Chamber.

In the Full version you get more options in :
-Colors
-Number of Particles
-Up to 10 Collisions at a time





Keywords: particle, particles,sub-atomic, subatomic, collider, bubble chamber, physics, math, live wallpaper, livewallpaper, exitbrain, tablet compatable

Recent changes:
More sizes for the particles.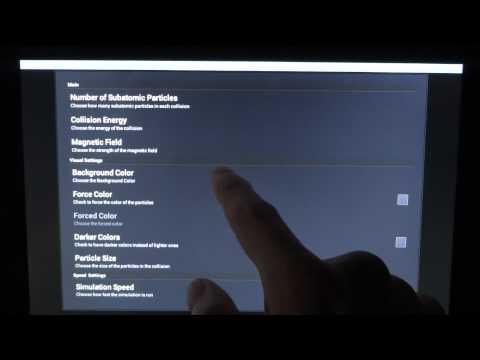 Write the first review for this app!