Passionate MusicPlayer
It is simple gorgeous Music player.

It provide special view that it is the track list, album list and artist list. if you click the track list view, you enter the player View. Player view provide three mode that is auto-play , shuffle-play , repeat-play. if you click the album list and artist list, you see the detail popup view that it shows the special view that include artwork, title , track list.

also, this is provided with WIDGET to control the music.
it is very simple special.

Finally, this is provided with Equalizer. if you like to enter the EqualizerView, Please Click the Menu Button from Track listView.

Enjoy yourSelf.

[Method make create to user music list]

1. please You click and hold one of the music from Track List Menu.
2. and then show popup to add your list.
3. and then click Ok.
4. you can cofirm from User List Menu.

[Method play Equalizer to set Music]
1. Select the music to track list.
2. Press the menu Button from music player.
3. Enter the Equalizer from EQ menu.


it works more than Gingerbread 2.3.3


Make Playlist to want to listen.


Download Album art

It is free software. Please Click the Ad for me.
If you could do that , I will update this quickly. !

Recent changes:
update 2.23
- program dead issue fix

update 2.22
- Image Loading Bug fix
- Exception Bug Fix

update 2.21
- bug fix

update 2.2
- scroll improvement

update 2.1.1
- bug Fix

update 2.1
- Introduce Passtionate MusicPlayer Video Upload.

- Add Music information setting.
: you can modify music information and music cover.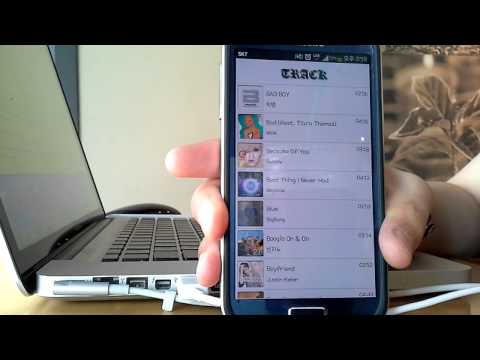 Write the first review for this app!