Did you develop this app? Access more services »
Pennsylvania Map-Pittsburgh...
TS Go! Pennsylvania (Philadelphia) is a FULL and OFFLINE Tourist map of Pennsylvania, United States. Some cities included in this version: Philadelphia, Pittsburgh, Allentown, Erie, Reading, Bethlehem, Scranton... And many more!

Everything you need in a trip in your phone. Beaches, theme parks, stunning landscapes, museums, hotels, restaurants... And if you have an emergency on your trip: nearby hospitals and other essential points of interest.

TRY TS Go! FOR FREE!
The free full version "TS Go! Catalonia" is available for you to try this app before buying it. DOWNLOAD TS Go! Catalonia FREE.

In your phone you will see a map showing your current position, and all the interesting places around you. You won't need anything more! And remember, everything in this app is OFFLINE, so you don't need to care about the annoying roaming cost.

Characteristics of the TS Go! maps:

• GPS positioning. It shows your position, and the real distance to the point you want to visit.
• Connectivity with Google Maps and Navigation.
• Map of cities and entire regions completely OFFLINE.
• Hundreds of points of interest in each city:
- Museums
- Hotels, Bed and Breakfast, camping and caravans
- Parks and monuments.
- Natural Viewpoints and amazing landscapes
- Theme parks and zoos
- Restaurants of all kinds
- Pubs
- Beaches
- Coffeehouses
- Stores of all kinds
- Supermarkets
- Nearby hospitals
- Banks and ATMs
• Information on public transport of the most important cities.
• Share points of interest via Facebook and / or email.

Some cities included in this version:
Lancaster Levittown Harrisburg Altoona State College Wilkes-Barre York Chester Mount Lebanon Bethel Park Norristown Williamsport Drexel Hill Back Mountain Plum Easton New Castle Lebanon Springfield Johnstown Hazleton Pottstown West Mifflin Baldwin King of Prussia Carlisle Wilkinsburg Chambersburg West Chester Hermitage Willow Grove Lansdale Sharon Greensburg Hanover Fullerton West Norriton Phoenixville Washington Pottsville Horsham Butler Indiana New Kensington Saint Marys Dunmore Meadville Ephrata Hershey East Norriton Kingston Colonial Park Bloomsburg Ardmore Lower Burrell Elizabethtown Uniontown Franklin Park Munhall Yeadon Coatesville Emmaus Aliquippa Broomall Oil City East Stroudsburg Lansdowne North Versailles Berwick Nanticoke Jeannette Columbia Sunbury Darby Croydon Woodlyn Brentwood Bristol Northampton Waynesboro Progress Warren Beaver Falls Economy Carbondale Swissvale Lock Haven Dormont Bradford Aaronsburg Abbotsford Homes Abbott Abbottstown Abdera Aberdeen Abington Abrahams Abrahamsville Academia Academy Academy Garden Academyville Accomac Acheson Acker Ackermanville Ackworth Acme Acmetonia Acorn Acosta Adah Adams Adams Crossing Adamsburg Adamsdale Adamstown Adamsville Addingham Addison Adelaide Adele Admire Adrian Adrian Furnace Adrian Mines Advance Ahrensville Aiken Ailston Airville Airydale Aitch Ajax Akeley Akerly Akersville Akron Aladdin Alaska Alba Albany Albert Albion Albrightsville Alburtis Alcoa Center Alcola Aldan Alden Aldenville Aldham Aldovin Aleppo Alexander Springs Alexandria Alfarata Alford Alica Alice Alinda Aline Allegheny Acres Allegheny Furnace Allegheny Springs Allegheny West Alleghenyville Allemans Allen Allen Junction Allen Lane Allendale Allenport Allens Allens Crossroads Allens Mills Allensville Allenvale Allenview Allenwood Alliance Furnace Allis Hollow Allison Allison Heights Allison Park Allport Almaden Almedia Almont Alnwick Alpine Alpine Heights Alpsville Alsace Manor Alta Manor Altamont Altenwald Althom Althouse Altman Alto Grandview Acres Altonah Altor Alum Bank Alum Rock Aluta Alvan Alverda Alverton Amaranth Amatus Amba...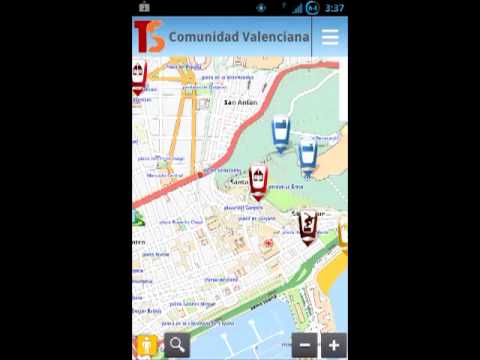 Write the first review for this app!
No comments in the Android market yet