Pensamento do dia
With hundreds of phrases in Portuguese, Thought for the Day is the perfect trigger for reflection. Make the healthy habit of taking a short break and let your mind unwind in freedom.
Celebrity quotes, and thoughts of the day to carefully chosen to provoke reflection day.

Recent changes:
If you like this app and you'll like to help us please rate the app and write a comment. It will help us to bring you better updates. Thank you very much.

4.0
- ¡New! Share the quotes you like best trough WhatsApp.
- ¡New! Save your favorite quotes in the photo galery on your android.
- Improvements on the user interface.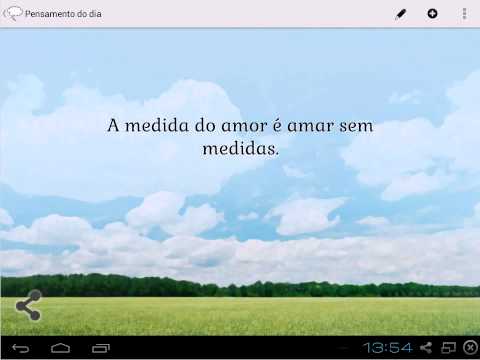 Write the first review for this app!