Pigeon Palooza TM
If you really want to see a bird with an attitude – You have found the right place!!! Check out Pauley the Pigeon in the game that had to be built – Pigeon Palooza™

He is one teed off Pigeon and its payback time!
In the game Pigeon Palooza™, you are Pauley the Pigeon. And your mission, should you choose to accept, is to rain down your "load" on as many people and cars as possible to clear all the levels in the game and claim supreme over the humans who have dissed you for far too long!!!

The game currently has 2 Adventures – Civilians and Cars.
Each Adventure has 3 chapters with 5 levels each. The breakdown is as follows:

• Civilian Adventure

- Chapter – Pigeon Home Front – Pauley's home base – a City Street with 5 levels of Pauley's slick-city slang!!

- Chapter – A Walk in the Park – Pauley's favorite – Unsuspecting park goers not expecting a surprise from above!!!
- Chapter – Pigeon in the Burbs – Just because he is not in the Big City, does not mean Pauley can't wreak havoc!!


• Car Adventure

- Its Flush Hour time as Pauley uses the busy roads as his personal toilet!!

- Flyway or the Highway – Even the Interstate Highways can't escape Pauley's "reign"

- Country Roads – Pauley makes sure our Country Brothers don't escape his "home cookin"!!!

See if you can clear all 30 levels before Pauley heads out on Pauley's Pigeon Palooza™ World Tour in early 2013!!!
That's right; Pauley is hittin' the road to share his thoughts with the rest of the civilized world!!!

Here are just some of the places Pauley plans to share his… You know with:

• Pauley goes Political!!! – Pauley visits our Nation's capital to give our elected officials a piece of his…. Everyone gets an earful (literaaly) from Nancy Pelosi to our President Obama himself as Pauley does not discriminate as both sides of the aisle get to hear from a not-so-silent minority – Pigeons!!!

• Pauley Hails Hollywood!!! – Pauley heads out to Lala-Land to show the Hollywood press what he thinks of their work!!! Alec Baldwin, Tom Cruise and Harrison Ford are just some of the Hollywood elite that get panned by Pauley!!

• Pauley goes International!!! – Paris, London and Rome are just some more of the other destinations on Pauley's itinerary as he continues his Grand Pigeon Palooza!!!

So enjoy the game and keep a lookout for updates and the Pigeon Palooza™ World Tour in early 2012!!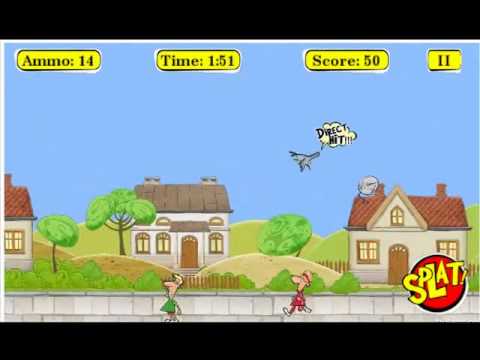 Write the first review for this app!