PixiTracker 1Bit (demo)
PixiTracker 1BIT is a simple and fun tool to quickly create musical sketches, chip tunes and experiments with TRUE 1-BIT SOUND like on old computers.
No musical knowledge required!

This is the demo version. Saving features are disabled. But you can get the full version here: https://play.google.com/store/apps/details?id=nightradio.pixitracker1bit

[ Key features ]
• retro-style 1-bit sampler;
• pattern-based sequencer (tracker) with unlimited number of patterns;
• several packs with unique sounds;
• sound recorder (from microphone or line-in);
• WAV export/import;
• PixiTracker is also available for iOS, Windows, OSX and Linux;
• PixiTracker player is open source, so you can freely use it in your own Pixilang applications;
• true warm pixel interface!

[ Known solutions for some problems ]
http://warmplace.ru/android

Recent changes:
* added ability to change screen orientation manually: Preferences -> Interface -> Angle;
* additional File Browser functions: Remove, Rename, Cut, Copy, Paste, Create Directory;
* now you can see the file size in the File Browser;
* bugs fixed.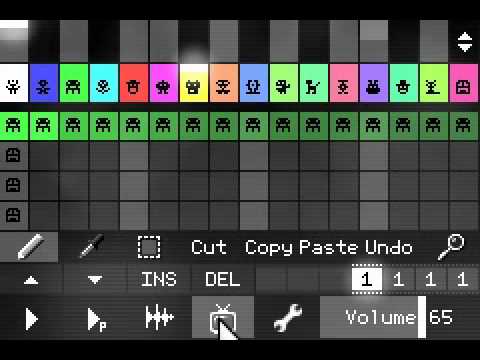 Write the first review for this app!