Planetary Defender
Rogue meteoroids and rockets are rapidly approaching the Earth and it's up to you to stop them! Put yourself at the controls of the planetary defense cannon and blast those rocks out of the sky! Collect energy from shooting enemies and use it to upgrade your arsenal.

Controls are easy to use: simply touch where you want your cannon to fire. Hold down on your target until it is completely annihilated and its energy belongs to you!

As bigger rocks keep falling, you must upgrade your cannon and purchase atom bombs to deal with the increasing threat. Balance your upgrades between damage, push-back, and the screen-clearing atom bombs.

The game includes unlimited stages with increasing difficulty and multiple difficulty levels for anything from a laid-back to an intense experience.

Recent changes:
Initial version.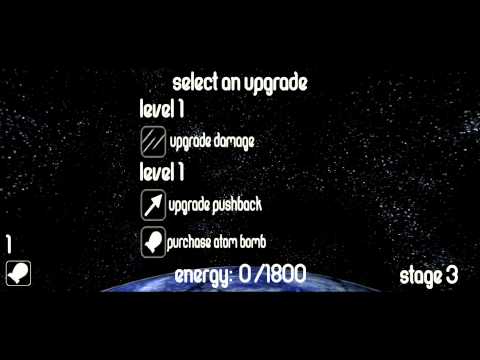 Write the first review for this app!
No comments in the Android market yet