Pocket Fort
A strategic war game packed with offensive and defensive strategies.

This is a casual tower defense game that can be enjoyed by people of all ages. As the commander of your legion, you need to both develop your fort and compete with other players from all over the world at the same time! Before waging an epic multi-player war, you can attack pirates to polish your battle skills, or test your fort's defense capability and earn extra rewards in single player mode. With many powerful new troops in this version, you will enjoy a fantastic experience in the game!

Features:
- Design your defenses to repel invaders
- Raise a formidable army for war
- Fight for glory and enormous Gold and Energy
- The more resources you loot, the faster your development
- Join or create an alliance to cooperate with your friends in war
- Wipe out pirates for extra rewards

Recent changes:
New with Lv.10 HQ related contents
- Increase number of Defenses:
1 Barbette;
1 Gunner Tower;
1 Mega Laser;
1 Super Bomb

- Extended level of units:
Bio-sapper Lv.6; Bomber Lv. 6;
Plasma Hunter Lv.6;
Nurse Lv. 4; Inferno Lv.4;
KK Lv.4

- New construction level:
HQ Lv. 10;
Parade Ground Lv.8;
R&D Center Lv.8;
Barbette Lv.12;
Wall Lv.10;
Missile Battery Lv. 8;
Rocket Launcher Lv.8;
Prism Tower Lv.7;
Alliance Center Lv.5

-In-game memory optimization and other bug fixes.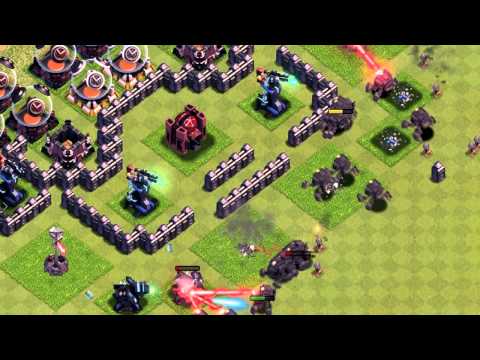 Write the first review for this app!