Pocoyo TV - Free
Enjoy in family the best episodes of Pocoyo and his friends including Pato, the yellow duck; Elly, the pink elephant with a blue backpack; Loula, his faithful dog; Sleepy Bird the droopy-eyed blue-green bird always asleep in her nest; and many others. This application offers access to a catalog of over 50 fun episodes of this TV show to help you keep the young ones at home entertained.

Pocoyo TV contains by default 5 free unlocked videos to watch with an Internet connection. You can unlock new episodes for a charge. You can also save episodes at a time on your device, in order to enjoy watching Pocoyo anywhere, anytime, without an Internet connection. You can edit this saved playlist as often as you want with other unlocked episodes.

Pocoyo series, logo and characters ™ & © 2005-2014 Zinkia Entertainment SA

Recent changes:
Thanks to all users for your feedback, we work to improve the application, this version includes:

· Now you can save all the episodes in the storage of your device.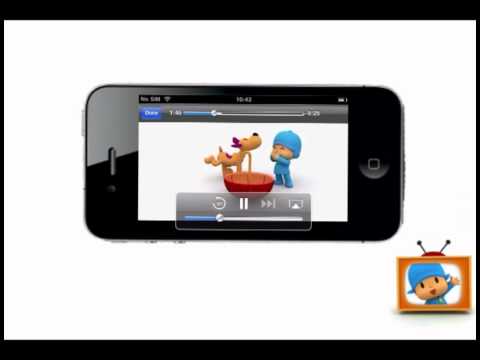 Write the first review for this app!