Pointless Quiz
Play your favourite BBC One TV quiz show Pointless, anytime and anywhere! Alexander and Richard will guide you through as you challenge your friends or play your own game.

PLAY YOUR FRIENDS
Challenge your friends in 'Vs Mode' via Facebook or Email or go head-to-head with other Pointless players at random. Find the most obscure answers to the questions to win.

INSTANT PLAY
Play offline or online instantly in 'One Player' mode. Try and survive being eliminated by getting the lowest score. Make it to the final round for a chance to win the jackpot.

CONNECT WITH FACEBOOK
Play against your Facebook friends and compete for the top of the leaderboard.

SHOW OFF
Win trophies to climb the global leaderboard to show off your Pointless knowledge.

Good luck and enjoy playing Pointless!

If you love the Pointless app please give us a 5 star rating. If you have any ideas on how to make it better please 'Contact Us' via the Pointless settings menu.

Recent changes:
* Big thanks to all those who answered our survey! You've helped us shape Version 2 of the game! *

> We've fixed a bug causing the Facebook friends list to appear blank.

> A draw in VS Friends now shows as a draw correctly. Sorry!

> Improved support – You'll now receive a push notification when we respond to your very helpful feedback!

> We've improved graphics on tablet versions of the app.

> Additional graphics and bug fixes.

If you like the changes please rate the update with 5 stars.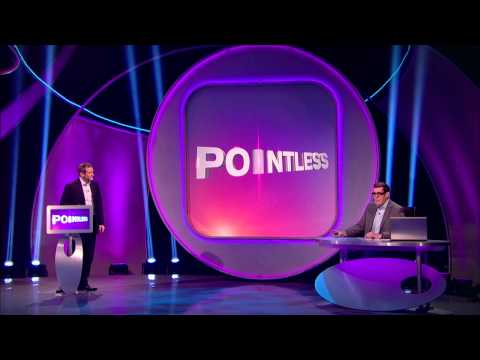 Write the first review for this app!