Polar Clock Free
Simplest design, attractive clockhand animation effect.

can customizing many things but several customization option is allow in full version.

each clockhand; radius, thickness, gap, round, color.
center text; date/time view format and fonts;

Time in response to a change, attractive animation effect will show.

you will fall in this effect.

If you have any suggestions or improvements, don't hesitate to sending a mail to me.
I will reply as soon as possible. :-)

Recent changes:
[v2.0.3]
- fix frame drop on nova launcher.
- add Update dialog when you access setting menu at first.
- correction spelling mistake
- delete animation continuously option.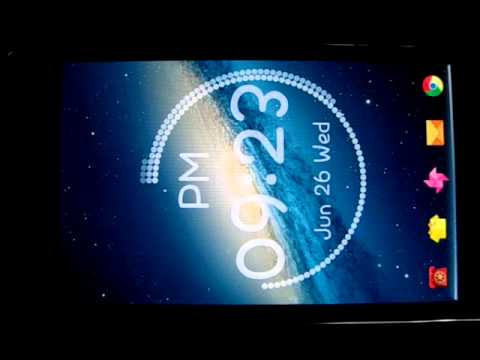 Write the first review for this app!