PowerBall Picker Lite
PowerBall Picker Lite is a free android app that allows you to view winning USA PowerBall Lottery numbers for the history of the lottery. The Lite version has a subset of the PowerBall Picker features including display one chance at a time, quick pick, automatic winning number retrieval, PowerPlay option, automatically calculate and display your winnings, and display winning number stats.

Purchase PowerBall Picker for only $1 to store unlimited tickets, replay tickets, and multiple draws per ticket.

Recent changes:
Updated to allow new number ranges since Oct 7:
White Ball : 1-69
Red Ball : 1-26

Still works for older number ranges as well.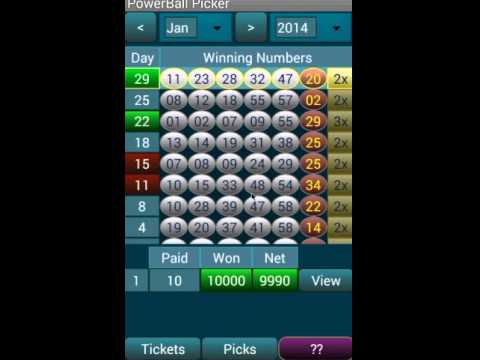 No comments in the Android market yet