PowerBall Picker
PowerBall Picker is a PowerBall Lottery App with the following features:
Store unlimited lottery tickets with a convenient number picker including PowerPlay and multiple draw counts.
Automatically retrieves lottery winning number drawings.
Automatically calculate and display your lottery winnings
Replay favorite tickets on any draw date.
Displays winning lottery number statistics.

Recent changes:
Same functionality, more user friendly interface. Tap the ?? buttons, or select Help from the settings menu.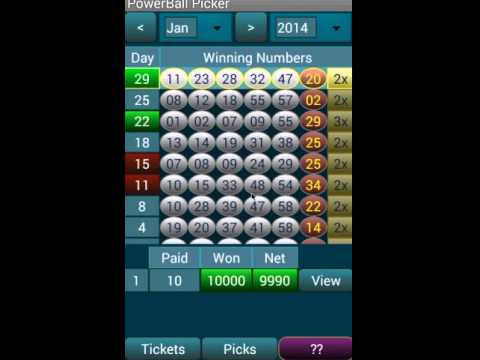 Write the first review for this app!