Prehistoric worm
You play a hungry worm, who came from the deep of the earth. After a long sleep you are very hungry and you are going to eat everything and everyone. In Prehistoric worm you can control over 6 and more different worms and you can upgrade the abilities of your worm. By upgrading you abilities you can get an higher highscore and maybe you're the best in the world!

-Features-
-Highly addictive gameplay
-different worms/themes
-Upgrade your worm to get stronger!
-Compare your highscore with your friends or with the world (google+)
-Different enemys (Police, SWAT, ...)
-Gadgets (Wings, Confetti, Balloons, Gems, ...)
-Minigames (Snake 360, Flappy ufo, Blockdodge, more coming soon)
-minimalistic oldschool pixel graphics

Recent changes:
-small bugs fixed (Finally fixed the bug with the background)

New Update!
-new themes (Arctic theme, Random theme)
-new minigame (Slotmachine)
-new daily bonus! (You can now earn coins and mysteryboxes by watching small video ads)

Thank you all for the support and the great ideas! We still have a lots of ideas we got from you, but we also want to work on some new games too.
If you find any bugs or errors, we would be very happy if you send them to us!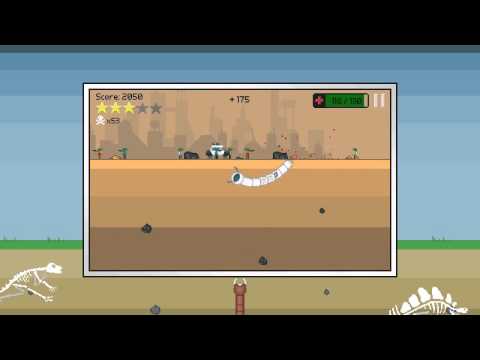 Write the first review for this app!