Prince And Princess Puzzled
Prince And Princess Puzzled
All people of a faraway enchanted realm are overwhelmed with mortal grief: a demon hunter had run away with their most loved princess Isadora! Now our enchanted princess is being held in a dark castle deep into the enchanted wood full of demons and dragons. Someone, please rescue me, she weeps, all alone in a scary savior tower, waiting for her savior king.

Who's going to be her savior? Who is going to help the princess run away? Is it the beginning of a new love story of romeo and juliet, or the end of the realm of empires? It's up to you, for who if not you can help the puzzled hearts reunite?


Find courage to enter the enchanted wood and fight the demons and wizards that protect the dark lord. Use both blue and pink levers and cauldrons to find the princess and escape the castle together. Success be to your efforts!

If you've already played fire and ice or fire and water games, you'll know what to do to rescue the princess in the most fascinating of all princess games!

Prince And Princess Puzzled features:
- great adventure and rescue game with a plot
- labyrinth escape for all ages
- colorful design, cute princess and prince as characters
- NEW adventures, high replay ability guaranteed
- simple control: just tap the arrows to choose directions.


Prince And Princess Puzzled saga was specially designed for all fans of black and white games and princess escape games. Play Prince And Princess Puzzled and we promise, you'll fall in love with its magic!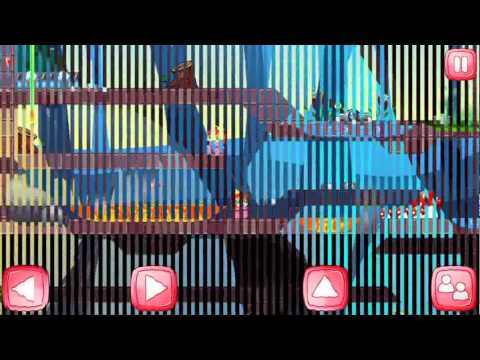 Write the first review for this app!