ProDisplay
Connect digital world with the world around you with ProDisplay, #1 Augmented Reality application.
Scans printed publications and any materials such as postcards, posters, covers, magazines, newspapers ... which has been augmented with ProDisplay New digital experiences to live. You'll be surprised when you see the content appear, letting you interact with your world like never before.

• Observe how magazines come alive playing videos on their pages.
• Buy directly from a catalog with links to the online store.
• Connects with links to web pages and share in your social networks

Not sure what to scan? Search ProDisplay logo in magazines, newspapers and other printed materials, or simply scan a QR code.
We have completely redesigned ProDisplay 2.8!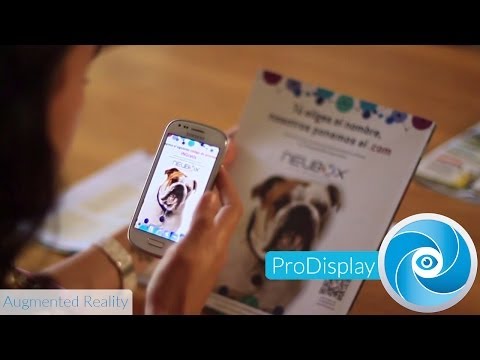 Write the first review for this app!
No comments in the Android market yet