PSN Determinant Calculator
Purple Shirted Nerd Presents: Determinant Calculator

PSN Math Apps: "Reducing the rote work to help keep you in the creative realm of mathematics."

Advertisement Free - Just a large, clean, user-friendly, specialized tool for finding Determinants.

See www.psnmathapps.com for short videos of all apps.

This application will multiply matrices up to a size of 5x5.

This simple application conveniently finds 2x2, 3x3, 4x4 and 5x5 determinants. Large attractive interface makes finding determinants a pleasure.

Be certain to contact me with any bugs or suggestions.

Thank you!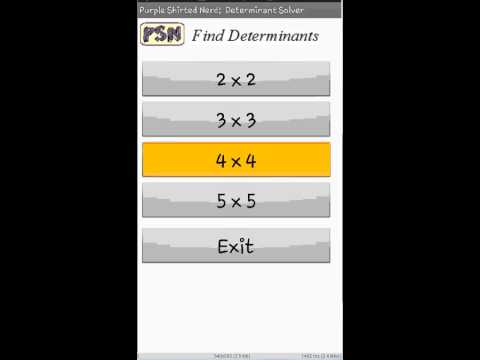 No comments in the Android market yet