Pulse Of Love
Donation: https://market.android.com/details?id=com.livewallpaper.valen

Love is the most wonderful feeling in the world! Excitement, tenderness, passion and endless happiness ...
Our live wallpaper "Pulse of Love" is for those who love and want to be loved. The scarlet heart begins to tremble with a light touch to the display of your cell phone and responds to the sound of your voice.
"Pulse of Love" is a wonderful way to express your feelings and a great surprise for your sweetheart!
Features:
- The scarlet heart responds to touch and sound.
- Ambient sounds are displayed within the heart by the pulsating thin line.
- The heat of love spreads across the screen of any touch.
Live Wallpaper supports all the devices on the platform of Android 2.1 and above.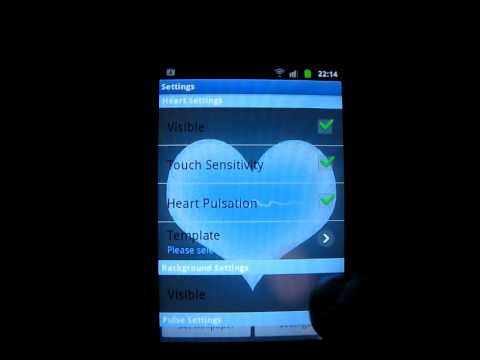 Write the first review for this app!