パズル&ドラゴンズ(Puzzle & Dragons)
[Game introduction]
It is a large adventure at a puzzle!
This game is a game which ventures by the power of a puzzle together with a monster.
I will venture the dungeon in the world and will find out a legendary dragon!

* A cardinal rule is an easy puzzle!
About the drops of the same color, it is a puzzle game arranged and erased three at length or width.
I will move drops well, will erase at the time of said, and will aim at a invigorating combo!

* The battle with a monster!
If drops are erased, the monster of an ally will attack an enemy!
Before being damaged by an enemy, I will defeat targeting a large damage in a combo!

* I will construct a team by the got monster!
A new monster will be born if the egg gathered in the dungeon is brought home!
I will make only your original team combining a favorite monster!
Gatsha can also get a monster in addition to a dungeon!

* It is Play together with a friend.
A monster can be rented by the friends which became acquainted within the game!
It is still more pleasant if it ventures together with a friend's monster!

Recent changes:
◇◆ Ver7.8.1 update information ◆◇
▽add new features
◆renovation to be able to skip the result screen long press
◆add and modify some sound effects
◆lighter additional download data

▽bug fixes
◆Modify bug
◆Other, fine brush up

※ For more information, please check the "Events / updates" from within the app "Other".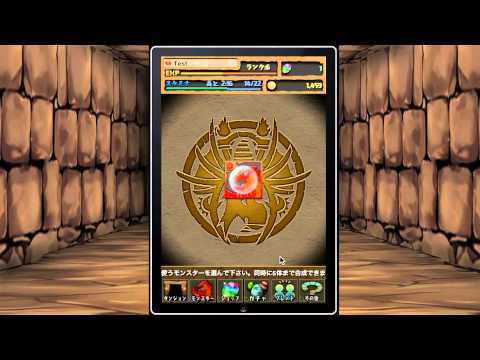 Write the first review for this app!