Qinghai Map (Xining...)
TS Go! Qinghai (Xining) is a FULL and OFFLINE Tourist map of Qinghai, China. Some cities included in this version: Xining, Adan, Adoi, Aerde, Aerhtunchuko, Aerhtunchukochunghsinchu, Aerhtunchukohasakotsutzuchihchu... And many more!

Everything you need in a trip in your phone. Beaches, theme parks, stunning landscapes, museums, hotels, restaurants... And if you have an emergency on your trip: nearby hospitals and other essential points of interest.

TRY TS Go! FOR FREE!
The free full version "TS Go! Catalonia" is available for you to try this app before buying it. DOWNLOAD TS Go! Catalonia FREE.

In your phone you will see a map showing your current position, and all the interesting places around you. You won't need anything more! And remember, everything in this app is OFFLINE, so you don't need to care about the annoying roaming cost.

Characteristics of the TS Go! maps:

• GPS positioning. It shows your position, and the real distance to the point you want to visit.
• Connectivity with Google Maps and Navigation.
• Map of cities and entire regions completely OFFLINE.
• Hundreds of points of interest in each city:
- Museums
- Hotels, Bed and Breakfast, camping and caravans
- Parks and monuments.
- Natural Viewpoints and amazing landscapes
- Theme parks and zoos
- Restaurants of all kinds
- Pubs
- Beaches
- Coffeehouses
- Stores of all kinds
- Supermarkets
- Nearby hospitals
- Banks and ATMs
• Information on public transport of the most important cities.
• Share points of interest via Facebook and / or email.

Some cities included in this version:
Aerwasi Agaiergongma Agenerxiuma Agong Ahandalaisi Ahetan Ailikesilun Ainulikaierhko Akochukosai Akxokesay Alaerh Alhla Aliko Altenqoke Amacha Andaqiha Angcai Anglaxiang Angsiduo Angssuto Angsuo Anjiapo Anxiang Aorgen Aral Arig Ashihkung Ashkung Ataile Awa Ayunggoinba Azizeka Babao Bacang Bacang Nongchang Fuyedui Bachanarön BachaNaryn Bag Belqer Bag Narin Baga Nariin Baga Narin Bagan Baganalin Bagou Xiang Baicaomao Baijia Baijiaji Baijialaka Baijiasi Baile Qier Baima Baïn rong Baiqên Baitang Baiyügoinba Baizhuang Baizhuang Xiang Baizhuangji Balang Banduo Baoan Baoan Zhen Baojia Baojiawanzi Baron Baronkure Barun Baruun Basar Batan Bayan Bayinxiang Bayuy Bazhou Bêca Bêcaka Behleg Beilu Heyan Beizhacun Bêma Beydatun Bi Qu Bianbaola Bielisai Bilong Bitang Boincang Bolisai Boluntay Borba Buciwangjia Budongquan Bulantai Bulantay Cacakongma Cacaxingka Cainaihai Cainaihaiyaji Cairiwa Caka Cankangsi Cao Daban Caodan Caojiapu Caoshida Cêtar Chachia Chaching Chaerhhan Chaggur Chagmar Chaguoluo Chaha Chahandusi Chahandusixiang Chahanwusu Chaka Chakasi Chakayanchang Chala Gou Chalakou Chalaping Chalaxung Chalengkou Chaling Chalopang Chamalung Changjiang Dadui Changjiang Sandui Changjiang Sidui Changjiang Yidui Changke Changmaho Changweiliang Changxiwa Chani Chanihe Chapa Chargi Chendo Chengto Chengtohsien Chenjia Chenjiagou Chenjiashan Chiachipoloko Chiaerhchi Chianghsikou Chiangsai Chiaotou Chiaotouchen Chiapaitaleng Chiapuchia Chiapuchiachen Chiapuchiakou Chiehcha Chiehku Chiehkuchen Chiehkushih Chiehkuto Chiencha Chihchingsungto Chihmenta Chihto Chilien Chilienshechihchu Chimai Chindu Ching SuiHo Chingshihtsui Chingshuiho Chingshuikung Chinto Chitien Chitukou Chiuchih Chiumangyai Chiutajih Chouchün Choutun Chouyün Chouzi Chowkin Chuankou Chubxi Chuchiehssu Chugqênsumdo Chukou Chukussu Chumaerhhoyen Chumaerhlapoteng Chumda Chuqung Chutanssu Chuxi Cihawozhiguo Cihengsixiumamakeka Cowargarzê Cuojia Cuoyu Cuozha Da Juh Da Qaidam Da Qaidamzhen Da Surmang Dabsan Dabujiang Dacang Dachaigou Dafengshan Dageda Dagkar Dagtang Dagtog Dagur Daheba Dajianmucha Dakog Daliang Dalong Dalung Dameigou Damjong Damxung Dangcun Dangshunxiang Danma Danzhousi Daotanghe Daow...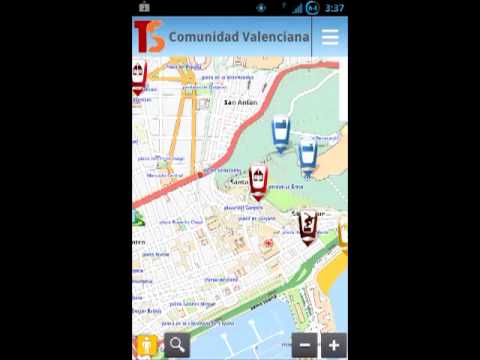 Write the first review for this app!
No comments in the Android market yet