Quiz Jig
QuizJig - One single jig fitting all your quizzes.

- No texty questions, but images and audio clips.
- One app, numerous free quizzes.
- Adding new quizzes regularly.
- Gather fun facts about the subject as you play through.
- 2 game modes - 'Campaign' and 'Sprint'.

-----------------
Quizjig is a quiz/trivia game with a twist. That's right, the quizzes are not plain question-answers anymore. You get an image and an audio clip, and that's all you need to answer the question. Alright!! we'll also throw in one textual clue too.

And that's not all. QuizJig is not about one quiz, you import new quizzes by downloading tiny quiz-files from QuizJig server for free, and delete them when you're done, or if you don't like it :(
-----------------

Some quiz titles:
* Guess the famous cartoon series by listening to its theme song
* Name the musical instrument
* Guess the movie poster
* Guess the Michael Jackson song
* Guess the metallica song by listening to guitar riff
* Name the dog breed by looking at picture
* Famous movie villain
* Spell the animal - for children
... and more.





Keywords: music quiz cartoon quiz general knowledge TV movie science trivia children animals famous greatest animated movie mj

Recent changes:
V1.12
* Uses new server. The older version is now obsolete.

V1.11
* Clues now allowed in both game modes
* Tweaked some animations

V1.1
* New, faster and simpler, "SPRINT" Game mode.
* Maximum download limit lifted off.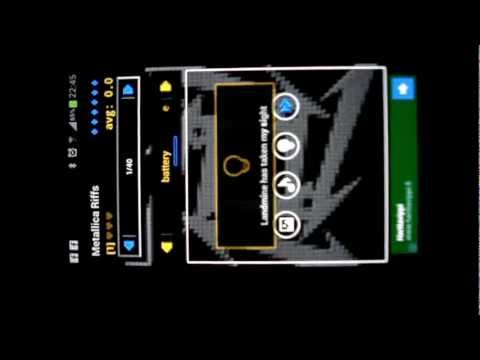 Write the first review for this app!