RailCal
RailCal is a SINGLE-PURPOSE app with a laser FOCUS on showing Indian Railways Seat Availability for the next Two Months, in the most utilitarian way possible.
.
NEW Feature: SplitCal is being introduced in the latest version 1.2. You can now see the Availability Statuses of the various Ticket Split Combinations from A -> B -> C through different B stations.
.
Next Feature coming up soon:
Auto-refresh of Seat Availability, on Scheduled time basis.
For example, you will be able to set:
"Auto-refresh the Delhi to Mumbai Seat Calendar at 10:30pm everyday"
.
.
A lot of effort has been put into making the app fast even when running in very old phones. If you do encounter bugs, please let us know. Thanks.
.
Some notes:
1. When you first start the app, make sure you have Net connectivity, as a small database needs to be downloaded to make the app offline capable.
.
2. Inside the Availability Calendar screen, click on the Column Headers to go into the individual Train Time-Tables.

Recent changes:
Sorry. Bug fixes ONLY.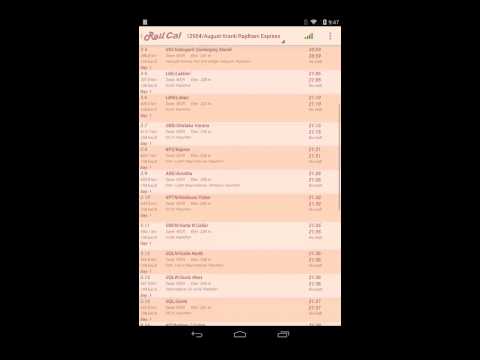 Write the first review for this app!