Razer Comms - Gaming Messenger
Razer Comms is a free all-in-one communications solution for gamers, offering crystal clear VoIP and versatile instant messaging with group chat capabilities. Built with advanced in-game overlay functionality and cross-game chat support, Razer Comms allows you to get in touch with your friends without compromising your gameplay. This is how gamers were meant to communicate.

Features:
• Connecting Gamers – Connect with your friends or find new gamers on the world's largest multi-platform gaming messenger.
• Instant Messaging - Chat away with your friends 1on1 or in groups.
• Free Voice Chat – Make your voice heard with friends on mobile and PC alike.
• No Interruptions – The in-app overlay allows you to handle messages and calls without interrupting what you're currently doing.
• Stay in the game - SMS-Forwarding and Call Notifications on the PC allow you to stay connected even while you're in-game.
• Multi-Platform (PC, Tablet or Phone) – No matter your preference. Comms is there.
• Always On – Never miss a message and instantly receive them with push notifications.
• Completely Free – Razer Comms doesn't have any hidden costs. Works over your phone's existing data plan or any WiFi connection.

Recent changes:
1. Make your chat more exciting with Emoji support.
2. Fixed UI display issue for high resolution phones.
3. Fixed remote pairing issue for user on Android Lollipop.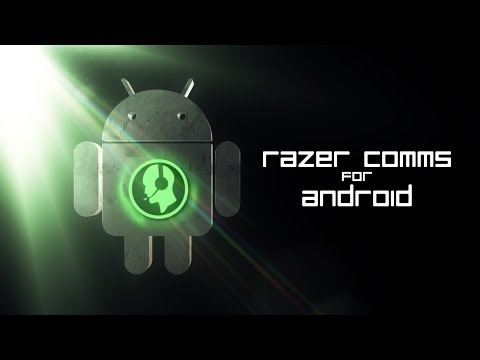 Write the first review for this app!