Razer Comms - Gaming Messenger
Razer Comms is a free all-in-one communications solution for gamers, offering crystal clear VoIP and versatile instant messaging with group chat capabilities. Built with advanced in-game overlay functionality and cross-game chat support, Razer Comms allows you to get in touch with your friends without compromising your gameplay. This is how gamers were meant to communicate.

Features:
• Connecting Gamers – Connect with your friends or find new gamers on the world's largest multi-platform gaming messenger.
• Instant Messaging - Chat away with your friends 1on1 or in groups.
• Free Voice Chat – Make your voice heard with friends on mobile and PC alike.
• No Interruptions – The in-app overlay allows you to handle messages and calls without interrupting what you're currently doing.
• Stay in the game - SMS-Forwarding and Call Notifications on the PC allow you to stay connected even while you're in-game.
• Multi-Platform (PC, Tablet or Phone) – No matter your preference. Comms is there.
• Always On – Never miss a message and instantly receive them with push notifications.
• Completely Free – Razer Comms doesn't have any hidden costs. Works over your phone's existing data plan or any WiFi connection.

Recent changes:
1. Groups have been simplified and refreshed
a. No more multiple channels within the group nor the ability to create them.
b. Clicking on the group opens up a chat dialogue window.
2. Removed the "Settings" and the INVITE FRIEND option in Find Friends screen.
3. Fixed the issue where user was idle for a while and on resuming the Comms application crashed.
4. Fixed the issue in which user was unable to log in to Razer Comms mobile after a day.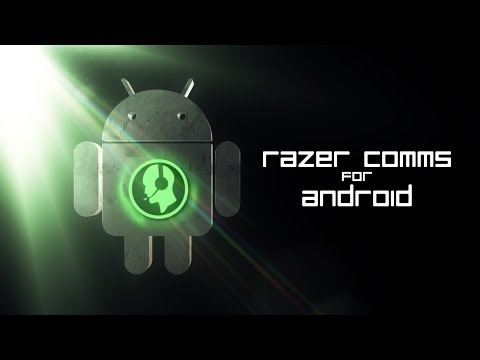 Write the first review for this app!