Relaxation Meditation Yoga
• Have you had a panic attack ? Your self-esteem is appropriate? Do you know the benefits of meditation, relaxation and yoga? Do you look at life with joy , enthusiasm , vitality and enthusiasm ? The answer to all this is the same word : meditation. Try a lifestyle far more beneficial to your mind and soul. Although relaxation is necessary to meditate and also a consequence of this , meditation is something deeper and more sublime , all focused on self improvement. Although we focus on the meditation experience itself or perhaps it revelations in the form of images , they are more a result of the meditative state we are in, that the intention or description of it. Yoga refers to traditional physical and mental discipline that originated in India. Characterized by :
• the union of the individual soul with the divinity ( . Brahman, Shiva , Vishnu , Kali , etc. ) , among those with a religious devotional posture type ;
• the perception that is spiritual, not material, among those with a spiritualist stance ;
• physical and mental well-being , among those with a rationalist argument ( atheist or agnostic ) .
Enjoy meditation, relaxation and yoga !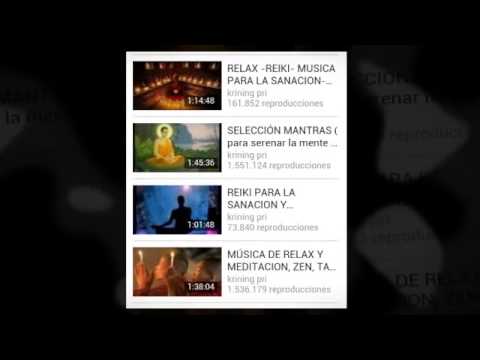 Write the first review for this app!
No comments in the Android market yet